Thraupidae
are a family of passerine birds found in the Americas. About 60% of tanagers live in South America, and 30% of these species live in the Andes. Most species are endemic to a relatively small area. In addition to "
tanagers
",
dacnis
,
finches
,
flowerpiercers
,
honeycreepers
,
seedeaters
, and many other diversely named species are included in
Thraupidae
. The
tangara
genus includes some of the most spectacularly colored birds of the world.
Tanagers are omnivorous, and their diets vary from genus to genus. They have been seen eating fruits, seeds, nectar, flower parts, and insects. Many pick insects off branches. Other species look for insects on the undersides of leaves. Yet others wait on branches until they see a flying insect and catch it in the air.
Some birds that are called Tanagers are actually in the Cardinal family
Cardinalidae
.
Genus Anisognathus
Tanager,_Blue-winged Mountain-
Anisognathus somptuosus
Found: northern South America Image by: 1)
Tad Boniecki
- Ecuador 2)
Will George
3)
Dick Daniels
-
National Aviary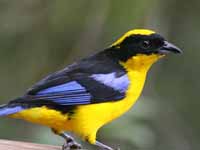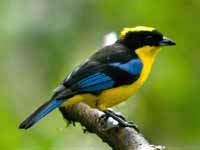 Genus Bangsia
Tanager,_Black-and-gold
Bangsia melanochlamys
Found: northern Andes of Columbia Image by: 1)
Nick_Athanas
2)
Anlejandro_Bayer_Tamayo
3)
Francesco_Veronesi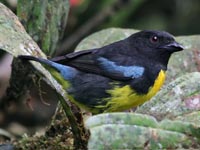 Tanager,_Blue-and-gold
Bangsia arcaei
Found: Costa Rica, Panama Image by: 1)
Cornell_Univ's_Neotropical_Birds_Online
- Arco_Huang in Costa rica 2)
Michael_Woodruff
Tanager,_Golden-chested
Bangsia rothschildi
Found: Columbia, Ecuador Image by: 1)
Nick_Athanas
- Ecuador 2)
_Cornell_Univ's_Neotropical_Birds_Online
- Luke_Seitz in Ecuador
Tanager,_Gold-ringed
Bangsia aureocincta
Found: Columbia Image by: 1)
Nick_Athanas
2,
3) Francesco_Veronesi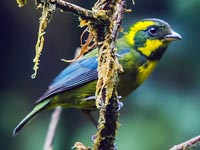 Tanager,_Moss-backed Bangsia edwardsi Found: Columbia, Ecuador Nick_Athanas - Ecuador 3) Eric Gropp




Genus Calochaetes - 1 species

Tanager,_Vermilion Calochaetes coccineus Found: Columbia, Ecuador, Peru Nick_Athanas - Ecuador




Genus Calyptophilus

Tanager,_Eastern_Chat Calyptophilus frugivorus Found: Hispaniola



Tanager,_Western_Chat Calyptophilus tertius Found: Hispaniola Rafy_Rodriguez 2) Guillermo_Armenteros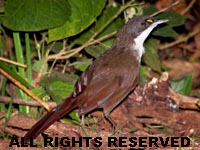 Genus Chlorochrysa

Tanager,_Glistening-green Chlorochrysa phoenicotis Found: Pacific slopes of Colombia and northwest Ecuador Image by: 1) Francesco_Veronesi - Columbia 2) Nick Athanas- Ecuador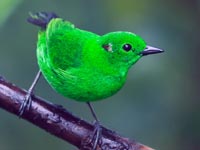 Tanager,_Orange-eared Chlorochrysa calliparaea Found: Bolivia, Colombia, Ecuador, Peru, Venezuela Andres_Cuervo 2) Ana_Agreda - Ecuador




Genus Chlorornis - 1 species

Tanager,_Grass-green Chlorornis riefferii Found: Andes of Colombia, Ecuador, Bolivia, Peru Nick_Athanas - Ecuador 2) Michael_Woodruff - Ecuador




Genus Chrysothlypis

Tanager,_Black-and-yellow Chrysothlypis chrysomelas Found: Costa Rica, Panama Cornell_Univ's_Neotropical_Birds_Online - Lauren_Harter 2) Don_Faulkner Tom_Benson - Costa Rica
1) Female 2, 3) Male



Tanager,_Scarlet-and-white Chrysothlypis salmoni Found: Columbia, Ecuador 1, 2) Nick Athanas - Ecuador 3) Andres_Cuervo
1) Female 2, 3) Male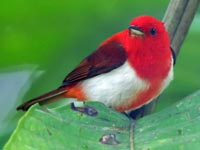 Genus Cissopis - 1 species

Tanager,_Magpie Cissopis leverianus Found: South America Image by: 1) Francesco_Veronesi - Peru 2) Claudio_Timm - Brazil 3) Nick_Athanas - Brazil




Genus Cnemoscopus - 1 species

Tanager,_Gray-hooded Bush- Cnemoscopus rubrirostris Found: South America Image by: 1) Dario Sanches - Brazil 2) Ana Agreda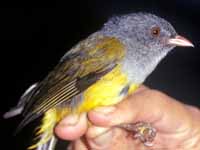 Genus Compsothraupis - 1 species

Tanager,_Scarlet-throated Compsothraupis loricataFound: northeast Brazil Image by: 1) Cornell_Univ's_Neotropical_Birds_Online - Joao_Quental




Genus Conothraupis

Tanager,_Black-and-white Conothraupis speculigera Found: Bolivia, Brazil (state of Acre), Ecuador, Peru Joe_Tobias 2) Nick_Athanas - Ecuador
1) Juvenile male 2) Male



Tanager,_Cone-billed Conothraupis mesoleuca Found: Brazil 1) William_Price 2, 3) Nick_Athanas - Columbia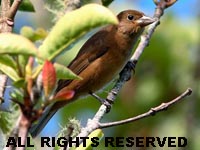 Genus Creurgops
These are heavy billed tanagers of the South American Andes.

Tanager,_Rufous-crested Creurgops verticalis Found: Andes in Colombia, Ecuador, Peru, Venezuela Cornell_Univ's_Neotropical_Birds_Online -Fabrice Schmitt in Peru, Roger_Ahlman in Ecuador



Tanager,_Slaty Creurgops dentatus Found: Bolivia, Peru Image by: 1) Tony_Castro - Peru
1) Female 2) Male




Genus Cyanicterus - 1 species

Tanager,_Blue-backed Cyanicterus cyanicterus Found: mainly northeast Brazil; also southeast Venezuela Image by: 1, 2) Cornell_Univ's_Neotropical_Birds_Online - Anselmo_d'Affonseca in Brazil




Genus Cypsnagra - 1 species

Tanager,_White-rumped Cypsnagra hirundinacea Found: mainly in Brazil Nick_Athanas - Brazil 2) Nortondefeis




Genus Embernagra

Finch, Great Pampa- Embernagra Platensis Found: South America Image by: André Roviralta Dias Baptista - Brazil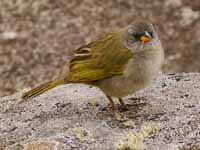 Genus Eucometis - 1 species

Tanager,_Gray-headed Eucometis penicillata Found: Mexico, Central America, northern South America Image by: 1, 2, 3, 4) Dick Daniels - Soberania National Park, Panama




Genus Hemithraupis

Tanager,_Guira Hemithraupis guira Found:South America Cornell_Univ's_Neotropical_Birds_Online - Luke_Seitz in Ecuador 2) Dario Sanches - Brazil 3) Nick Athanas - Ecuador
1) Female 2. 3) Male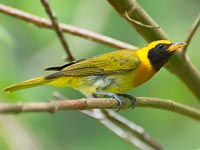 Tanager,_Rufous-headed Hemithraupis ruficapilla Found: Brazil
Image by: 1) Cláudio Timm - Rio Grande do Sul, Brazil 2) Gustavo Magnago
1) Female 2) Male



Tanager,_Yellow-backed Hemithraupis flavicollis Found: extreme eastern Panama, northern South America Image by: 1) Hector_Bottai - Brazil 2) Nick Athanas - Brazi 3) Claudio Timm




Genus Heterospingus
Found: South America

Tanager,_Scarlet-browed Heterospingus xanthopygius Found: Columbia, Ecuador 1, 2) Ron_Knight - Columbia 3) Nick Athanas - Columbia
1) Pair 2, 3) Male



Tanager,_Sulphur-rumped Heterospingus rubrifrons Found: Costa Rica, Panama HarmonyonPlanetEarth 2) Cornell_Univ's_Neotropical_Birds_Online - David_McDonald in Panama




Genus Iridosornis
Found: South America
All iridosonis have blue upperparts and some bright yellow/gold on their head.

Tanager,_Golden-collared Iridosornis jelskii Found: Bolivia, Peru Nick Athanas - Peru 2) Claudio_Timm



Tanager,_Golden-crowned Iridosornis rufivertex Found: Columbia, Ecuador, Peru Image by: 1) Nick Athanas - Ecuador 2) Michael_Woodruff - Ecuador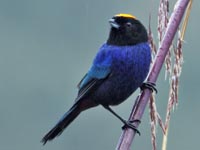 Tanager,_Purplish-mantled Iridosornis porphyrocephalus Found: Columbia, Ecuador Nick Athanas - Ecuador 2, 3) Francesco_Veronesi - Columbia



Tanager,_Yellow-scarfed Iridosornis reinhardti Found: Peru Image by: 1, 2) Nick Athanas



Tanager,_Yellow-throated Iridosornis analis Found: Columbia, Ecuador, Peru David_Cook - Peru 2) Christopher_Canaday - Ecuador 3) Francisco_Enríquez - Ecuador




Genus Lamprospiza - 1 species

Tanager,_Red-billed_Pied Lamprospiza melanoleuca Found: mainly Brazil; also Bolivia, French Guiana, Guyana, Peru, Suriname Image by: 1) Doug_Janson




Genus Mitrospingus

Tanager,_Dusky-faced Mitrospingus cassinii Found: Costa Rica, Panama, Columbia, Ecuador, Venezuela Image by: 1) Dominic Sherony 2) Nick_Athanas - Ecuador



Tanager,_Olive-backed Mitrospingus oleagineus Found: Brazil, Guyana, Venezuela
Image by: 1) Brendan_Ryan - Venezuela




Genus Nemosia

Tanager,_Cherry-throated Nemosia rourei Found: Brazil Image by: 1) Cornell_Univ's_Neotropical_Birds_Online - Espírito_Santo



Tanager,_Hooded Nemosia pileata Found: South America Image by: 1, 3) Cláudio Timm - Paraná River border, Argentina 2) gjofili 4) Nick_Athanas - Brazil
1) Female 2, 3, 4) Male




Genus Neothraupis - 1 species

Tanager,_White-banded also Shrike-like Tanager Neothraupis fasciata Found: central South America - mainly Brazil Image by: 1) Nick_Athanas - Brazil 2) Carlos_Henrique 3) Hector_Bottai - Brazil




Genus Nesospingus - 1 species

Tanager_Puerto_Rican Nesospingus speculiferus Found: Puerto Rico Image by: 1) John_Gerrard_Keulemans 2) Gabriel




Genus Orchesticus - 1 species

Tanager,_Brown Orchesticus abeillei Found: southeast Brazil Image by: 1) Francesco_Veronesi 2) Nick_Athanas 3) Brendan_Ryan




Genus Orthogonys - 1 species

Tanager,_Olive-green Orthogonys chloricterus Found: Brazil Nick_Athanas 2) Claudio_Timm 3)Carlos_Henrique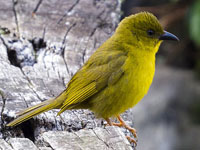 Genus Parkerthraustes - 1 species

Grosbeak,_Yellow-shouldered Parkerthraustes humeralis Found: Bolivia, Brazil, Colombia, Ecuador, Peru Tony_Castro - Ecuador 2) Nick Athanas - Ecuador




Genus Paroaria
These members of the Thraupidae family are termed cardinals and are black upperparts, white underparts, and some red on the head.

Cardinal,_Crimson-fronted Paroaria baeri Found: Brazil Image by: 1) Cornell_Univ's_Neotropical_Birds_Online - Sebastian_Cal_Martins



Cardinal,_Masked Paroaria nigrogenis Found: northeast Columbia, Trinidad, northern Venezuela Image by: 1, 3) Barloventomagico 2) birdphotos.com
1) Juvenile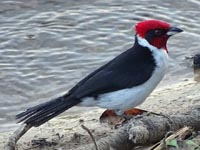 Cardinal,_Red-capped Paroaria gularis Found: South America Image by: 1, 3) Dick Daniels - the North Carolina Zoo 2) Sandy Cole - the North Carolina Zoo 4) Dick - San Diego Zoo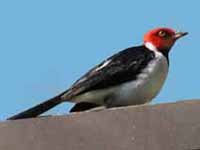 Tanager,_Red-cowled Paroaria dominicana Found: eastern Brazil Image by: 1) Nick_Athanas 2) Dario_Sanches 3) Bart van Dorp



Cardinal,_Red-crested also Brazilian Cardinal Paroaria coronata Found: North America (escapee), South America, Hawaii 1, 2, 3, 4) Dick Daniels - Hawaii 5) Cristiano Crolle - Esteros del Iberà, Argentina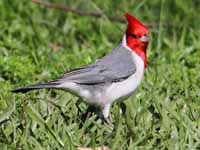 Cardinal,_Yellow-billed Paroaria capitata Found: South America, Hawaii Dick Daniels - Hawaii 2) Gustavo_Duran - Argentina 3) Cristiano Crolle - Argentina 4) Nick_Athanas - Brazil 5) Charles_J_Sharp - Brazil




Genus Phaenicophilus

Tanager,_Black-crowned_Palm Phaenicophilus palmarum Found: Hispaniola and nearby islands. Image by: 1) Wwcsig 2) Ron_Knight



Tanager,_Gray-crowned_Palm Phaenicophilus poliocephalus Found: Haiti Image by: 1) Juan_Klavins




Genus Pipraeidea

Tanager,_Blue-and-yellow Pipraeidea bonariensis Found: South America Image by: 1, 2, 4) Cláudio Timm - Rio Grande do Sul, Brazil 3, 5) Dario Sanches - Brazil
1) Female 2) Juvenile male 3, 4, 5) Male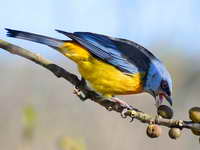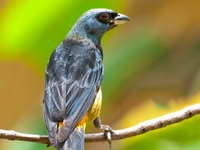 Tanager,_Fawn-breasted Pipraeidea melanonota Found: South America Image by: 1) Nicolas_LeJeune 2, 3) Dario Sanches - Brazil 4) Nick Athanas - Argentina
1) Female 2, 3, 4) Male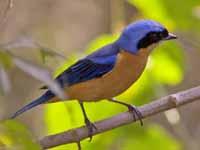 Genus Ramphocelus
Found: Central America and South America
The ramphcoelus tanagers have silvery bills. The males are mainly black and red.

Tanager,_Black-bellied Ramphocelus melanogaster Found: Peru Cornell_Univ's_Neotropical_Birds_Online - Henry_Cook



Tanager,_Brazilian Ramphocelus bresilius Found: Brazil Image by: 1, 4, 6) Dario Sanches - Brazil 2, 5) Cláudio Timm 3) Nick_Athanas
1, 2, 3) Female 4) Juvenile Male 5, 6) Male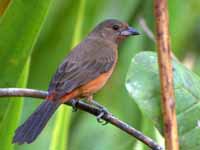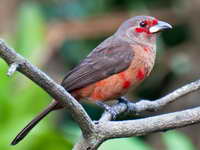 Tanager,_Cherrie's Ramphocelus costaricensis Found: Costa Rica, Panama Nomdeploom - Costa Rica 2, 4) Francesco_Veronesi - Costa Rica 3) Becky_Matsubara - Costa Rica 5) Bryan Guarente - Costa Rica
1 - 3) Female 4, 5) Male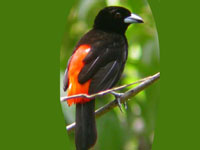 Tanager,_Crimson-backed Ramphocelus dimidiatus Found: South America Image by: 1) Francesco Veronesi - El Valle, Panama 2) barloventomagico 3) Dominic Sherony - Fuerte Claiton, Panama 4. 5) Nick_Athanas - Panama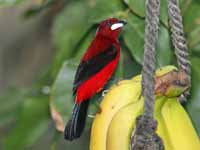 Tanager,_Crimson-collared Ramphocelus sanguinolentus Found: Mexico, Central America Nick_Athanas - Costa Rica 2) Jerry_Oldenettel - Costa Rica 3) John_Norton - Belize 4) Andy_Morffew - Costa Rica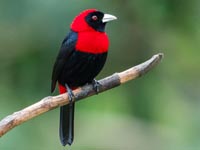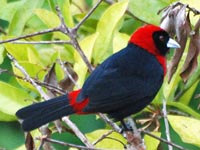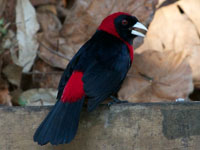 Tanager,_Flame-rumped Ramphocelus flammigerus Found: South America Julian Londono 2) Alejandro_Tamayo 4) Dominic Sherony 3, 5) Nick_Athanas - Ecuador
1, 2, 3) Female 4, 5) Male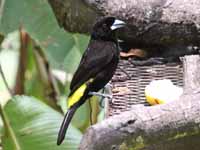 Tanager,_Masked_Crimson Ramphocelus nigrogularis Found: Bolivia, Brazil, Colombia, Ecuador, Peru 1, 2) Nick_Athanas - Ecuador



Tanager,_Passerini's also Scarlet-rumped Tanager Ramphocelus passerinii Found: Central America 1, 4) Dominic Sherony 2, 3) Jerry Oldenettel - Selva Verde Lodge, Costa Rica 3, 6) Nick_Athanas - Costa Rica
1, 2, 3) Female 4, 5, 6) Male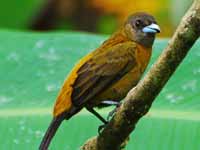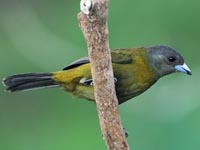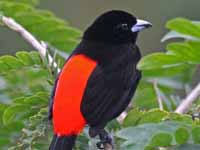 Tanager,_Silver-beaked Ramphocelus carbo Found: South America Cláudio Timm - the Amazon, Brazil 2) Dominic Sherony 3) Nick_Athanas - Ecuador 4) Dick Daniels - Woodland Park Zoo, Seattle 5) Dario Sanches - Brazil 6, 7) Dick - Ecuador
1, 2, 3) Female 3 - 7) Male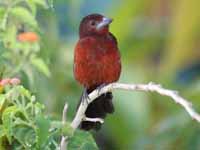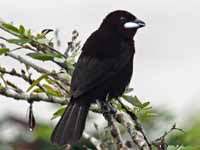 Genus Saltator

Grosbeak,_Black-throated Saltator fuliginosus Found: Argentina, Brazil, Paraguay Image by: 1) Claudio_Timm 2) Carlos_Henrique - Brazil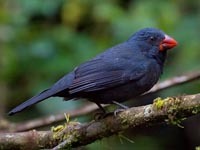 Grosbeak, Slate-colored Saltator grossus Found: South America Image by: 1, 5) Nick Athanas - Ecuador 2) Dominic Sherony 3) José Loaizam - Ecuador 4) Jerry Oldenettel - Flores, Costa Rica
1, 2, 3) Female 4, 5) Male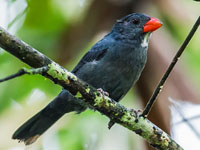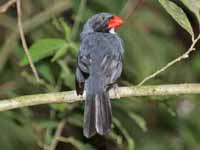 Saltator,_Black-cowled Saltator nigriceps Found: Ecuador, Peru Cornell_Univ's_Neotropical_Birds_Online - Jorge_Eduardo_Zarate_Cueva in Ecuador 2) Nick_Athanas



Saltator,_Black-headed Saltator atriceps Found: Central America Image by: 1) Steve Garvie - near Arenal, Costa Rica 2) Dominic Sherony 3, 4, 5) Dick Daniels - Boquette, Panama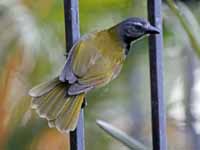 Saltator,_Black-throated Saltator atricollis also Saltatricula atricollis Found: mainly Brazil; also Bolivia, Paraguay 1, 2) Bernard_Dupont - Brazil 3) Hector_Bottai 4) Nick Athanas - Brazil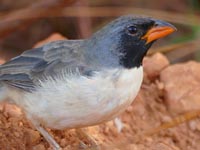 Saltator,_Black-winged Saltator atripennis Found: Columbia, Ecuador Julian_Londono - Columbia 2) Francesco_Veronesi - Ecuador 3, 4) Nick Athanas -Ecuador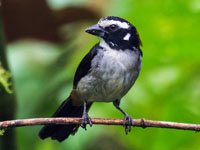 Saltator,_Buff-throated Saltator maximus Found: southeastern Mexico to western Ecuador and northeastern Brazil Image by: 1) Jerry_Oldenettel - Costa Rica 2) Kathy_and_Sam - Costa Rica 3, 4) Nick Athanas - Ecuador, Costa Rica



Saltator,_Golden-billed Saltator aurantiirostris Found: South America Image by: 1, 2) Cláudio Timm - Rio Grande do Sul, Brazil 3) Lip Kee - Argentina 4) Cristiano Crolle - El Palmar, Argentina 5) Amy McAndrews - Peru 6) Nick Athanas - Argentina
1, 2) Female 3, 4, 5, 6) Male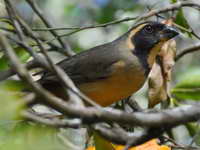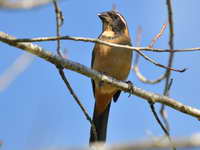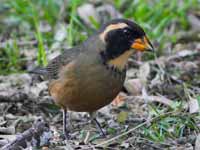 Saltator,_Grayish Saltator coerulescens Found: South America 1, 2) Cláudio Timm - Paraná River border, Argentina 3, 4) Nick Athanas - Argentina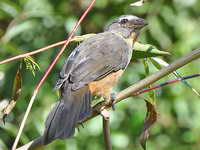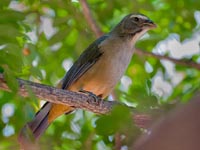 Saltator,_Green-winged Saltator similis Found: South America Carlos_Henrique 2, 3) Dario Sanches - Brazil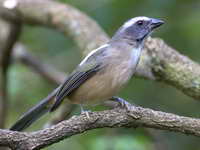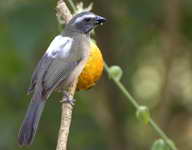 Saltator,_Lesser_Antillean Saltator albicollis Found: Lesser Antilles Cornell_Univ's_Neotropical_Birds_Online - phillipbonsai 2) Erika Mitchell



Saltator,_Masked Saltator cinctus Found: Columbia, Ecuador, Peru Carl Downing 1) _Cornell_Univ's_Neotropical_Birds_Online - Dubi_Shapiro in Columbia



Saltator,_Orinoco Saltator orenocensis Found: Venezuela Image by: 1) Nick Athanas - Columbia 2, 3, 4) Barloventomagico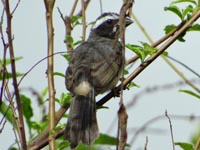 Saltator,_Rufous-bellied Saltator rufiventris Found: southern Brazil; extreme northern Argentina Image by: 1) Orbigny 2) Ron_Knight - Argentina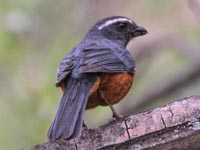 Saltator,_Streaked Saltator striatipectus Found: Colombia, Costa Rica, Ecuador, Guadeloupe, Panama, Peru, Venezuela Julian_Londono - Columbia 2) Andres_Hernandez - Panama



Saltator,_Thick-billed Saltator maxillosus Found: southeast Brazil, Paraguay Carlos Henrique de Almeida 2) Nick Athanas - Brazil 3, 4) Claudio_Timm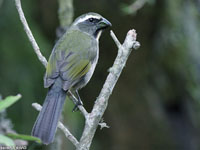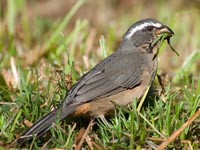 Genus Schistochlamys

Tanager,_Black-faced Schistochlamys melanopis Found: South America Image by: 1, 2, 4) Dick Daniels - National Aviary 3) Sandy Cole- National Aviary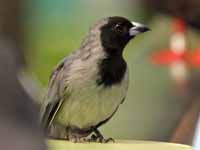 Tanager,_Cinnamon Schistochlamys ruficapillus Found: Argentina, Brazil, Paraguay Image by: 1) Nick_Athanas - Brazil 2) Nortondefeis 3) Claudio_Timm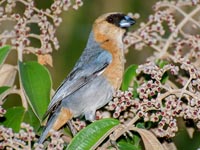 Genus Sericossypha - 1 species

Tanager,_White-capped Sericossypha albocristata Found: Colombia, Venezuela, Ecuador, Peru Image by: 1) Dave_Curtis - Columbia 2) Nick_Athanas 3) Francesco_Veronesi - Columbai
1) Female 2, 3) Male




Genus Stephanophorus - 1 species

Tanager,_Diademed Stephanophorus diadematus Found: South America Image by: 1) Andrebaptista - southeast Brazil 2, 3) Cláudio Timm - Rio Grande do Sul, Brazil 4) Nick_Athanas - Brazil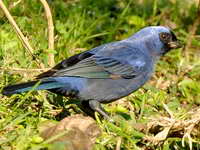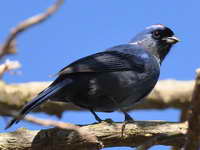 Genus Tachyphonus

Tanager,_Flame-crested Tachyphonus cristatus Found: South America Image by: 1) Hector_Bottai - Brazil 2) Nick_Athanas - Brazil 3) Dario_Sanches - Brazil
1) Female 2, 3) Male



Tanager,_Fulvous-crested Tachyphonus surinamus Found: northern South America Neotropical_Birds_Online - Maxime Dechelle 2) Nick_Athanas - Columbia
1) Female 2) Male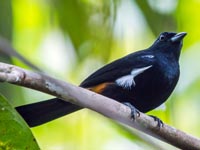 Tanager,_Red-shouldered Tachyphonus phoenicius Found: northern South America 1, 2) Barloventomagico 3) Fernando Flores
1) Female 2, 3) Male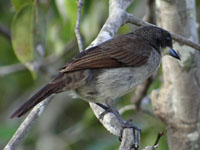 Tanager,_Ruby-crowned Tachyphonus coronatus Found: South America Image by: 1, 6) Cláudio Timm - Rio Grande do Sul, Brazil 2, 3, 4, 5) Dario Sanches - Brazil
1, 2, 3) Female 4, 5, 6) Male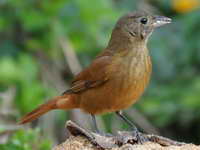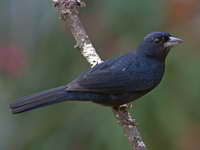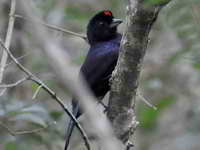 Tanager,_Tawny-creasted Tachyphonus delatrii Found: Central America, Columbia, Ecuador 1, 2) Nick_Athanas - Panama



Tanager,_White-lined Tachyphonus rufus Found: Central and South America Image by: 1) Shriram Rajagopalan - Trinidad 2, 4) Doug Janson 3) Dominic Sherony 5) Steve Garvie - Upper Arima Valley of Trinidad 6) Cristiano Crolle - El Palmar,, Argentina 7) Nick_Athanas - Venezuela
1) Pair 2) Female 3 - 6) Male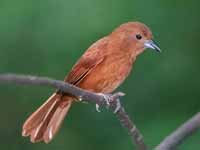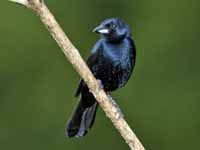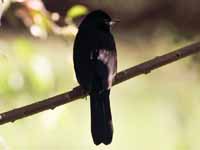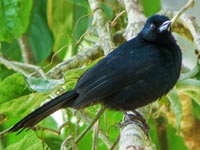 Tanager,_White-shouldered Tachyphonus luctuosus Found: Hondoros south to northern South America 1, 2, 3) Nick_Athanas - Ecuador, Ecuador, Panama
1) T. l. panamensis 2) T. l. luctuosus 3) T. l. panamensis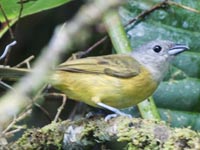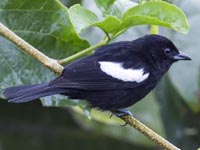 Tanager,_Yellow-crested Tachyphonus rufiventer Found: Bolivia, northeast Brazil, Peru Francisco_Piedrahita - Peru 2) Cornell_Univ's_Neotropical_Birds_Online - John_McKean - Peru




Genus Tersina - 1 species

Tanager,_Swallow Tersina viridis Found: Panama to northern Argentina Image by: 1) Carlos_Henrique 2, 3, 4, 5) Dario Sanches - Brazil 6) Sandy Cole - San Diego Zoo
1, 2, 3) Female 4, 5, 6) Male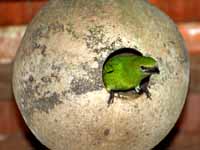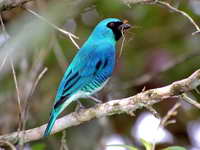 Genus Thlypopsis

Tanager,_Brown-flanked Thlypopsis pectoralis Found: Peru
Image by: 1) Cornell_Univ's_Neotropical_Birds_Online - Ian_Davis



Tanager,_Buff-bellied Thlypopsis inornata Found: mainly in Peru, also extreme southern Ecuador Cornell_Univ's_Neotropical_Birds_Online - Ian_Davis in Peru 2) Nick_Athanas - Peru
1) Female 2) Male



Tanager,_Chestnut-headed Thlypopsis pyrrhocoma Found: ne Argentina, se Brazil, eastern Paraguay Nick_Athanas - Brazil 2) JQuental



Tanager,_Fulvous-headed Thlypopsis fulviceps Found: Columbia, Veneauela Fernando_Flores 2) Andres_Cuervo



Tanager,_Orange-headed Thlypopsis sordida Found: South America Image by: 1, 2) Dario Sanches - Brazil



Tanager,_Rufous-chested Thlypopsis ornata Found: Columbia, Ecuador, Peru
Image by: 1) Nick_Athanas - Ecuador 2) Amy_McAndrews - Peru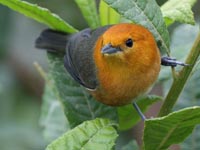 Tanager,_Rust-and-yellow Thlypopsis ruficeps Found: Argentian, Bolivia, Peru Cornell_Univ's_Neotropical_Birds_Online - Fabrice Schmitt 2) Nick_Athanas - Peru
1) Pair




Genus Thraupis

Tanager,_Azure-shouldered Thraupis cyanoptera Found: near coast of Brazil, Paraguay Dario Sanches - Brazil 2) Nick_Athanas - Brazil 3) Aaron_Maizlish - Brazil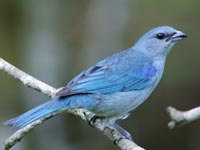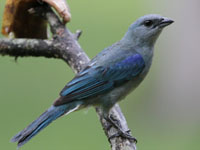 Tanager,_Black-headed Tangara cyanoptera Found: Brazil, Colombia, Guyana, Venezuela 1, 2) Tony_Morris - Venezuela 3) Barloventomagico - Venezuela
1) Female 2, 3) Male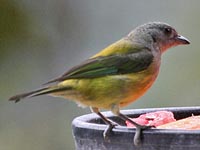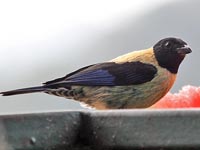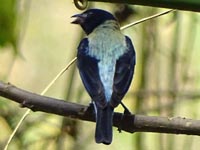 Tanager,_Blue-capped Thraupis cyanocephala Found: northern South America Francesco_Veronesi - Columbia 2) Fernando Flores 3) Nick_Athanas - Ecuador 4) Fernando Flores - Venezuela



Tanager,_Blue-gray Thraupis episcopus Found: Mexico to northern Brazil 1) Dick Daniels - Washington National Zoo 2) Dominic Sherony - Cusco, Peru 3) Dick - Boquette, Panama 4, 5, 6) Dick - National Aviary 7) Charlie Westerinen - Equitos Peru 8) Dick - Ecuador
2) Thraupis e. urubambae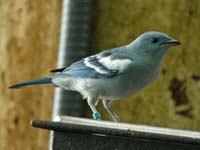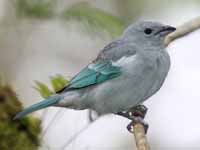 Tanager,_Glaucous Thraupis glaucocolpa Found: Columbia, Venezuela Nick_Athanas - Venezuela 2, 3) Barloventomagico - Venezuela



Tanager,_Golden-chevroned Thraupis ornata Found: Brazil Image by: 1, 4) Nick Athanas - Brazil 2) Dario Sanches - Brazil 3) Carlos_Henrique - Brazil
1) Female 4) Male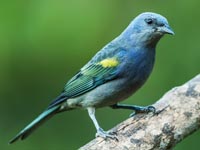 Tanager,_Golden-naped Tangara ruficervix Found: Bolivia, Colombia, Ecuador, Peru Image by: 1) Doug_Janson 2) Francesco_Veronesi - Ecuador 3) Carlos_Henrique - Ecuador



Tanager,_Palm Thraupis palmarum Found: Central and South America Image by: 1, 2) Dario Sanches - Brazil 3) Dominic Sherony 4) Dick Daniels - Ecuador 5, 6) Dick - Panama 7) Nick Athanas - Ecuador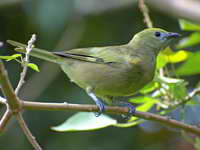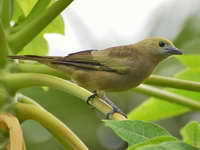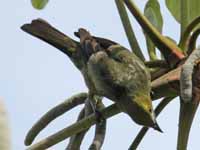 Tanager, Sayaca Thraupis sayaca Found: South America (Brazil is northern-most) 1, 2) Dario Sanches - Brazil 3) Cláudio Timm - Brazil 4) Gustavo_Duran - Argentina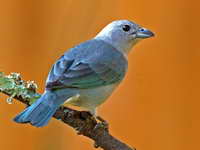 Tanager,_Yellow-winged Thraupis abbas Found: Mexico, Central America Image by: 1) Dominic_Sherony - Mexico 2) Richard_Gibbons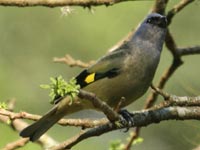 Genus Trichothraupis - 1 species

Tanager,_Black-goggled Trichothraupis melanops Found: South America Image by: 1, 2, 3) Dario Sanches - Brazil 5) Cláudio Timm - Rio Grande do Sul, Brazil 4, 6) Nick_Athanas - Brazil
1 - 4) Female 5, 6) Male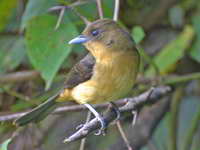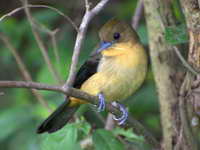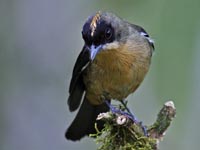 Genus Wetmorethraupis - 1 species

Tanager,_Orange-throated Wetmorethraupis sterrhopteron Found: southeast Ecuador, northern Peru







Family Rhodinocichlidae



Genus Rhodinocichla - 1 species

Tanager,_Rosy_Thrush- Rhodinocichla rosea Found: Colombia, Costa Rica, Mexico, Panama, Venezuela Image by: 1, 2) Cornell_Univ's_Neotropical_Birds_Online - Janet_Zinn




Family Spindalidae

Genus Spindalis

Spindalis,_Hispaniolan Spindalis dominicensis Found: Hiapaniola Cornell_Univ's_Neotropical_Birds_Online - Dax_Roman



Spindalis, Jamaican Spindalis nigricephala Found: Jamaica
Image by: 1, 2, 3, 4) Dick Daniels - Jamaica 5) Cornell_Univ's_Neotropical_Birds_Online - Sam_Woods
1, 2) Female 3, 4, 5) Male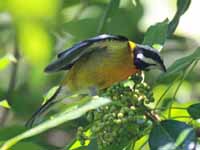 Spindalis, Puerto Rican also Puerto Rican Striped-headed Tanager Spindalis portoricensis Endemic to Puerto Rico Image by: 1, 2) New Jersy Birds
1) Female 2) Male



Spindalis, Western Spindalis zena Found: Mexico, Florida (vagrant), Caribbean Image by: 1, 5) Laura Gooch 2) Blake Maybank - Cuba 3) Allan_Hopkins - Cuba 4) Dawn Scranton
1) Juvenile male 2, 3) Female 4, 5) Male