BIRDS of THE WORLD - An Online Bird Book
PROCELLARIIFORMES
Procellariiformes is an order of seabirds that comprises albatrosses, shearwaters, and various type of petrels. Wings are long and narrow; feet are webbed, and the hind toe is undeveloped or non-existent. Plumage is predominantly black, white and gray. They are almost exclusively pelagic (feeding in the open ocean). They distributed across the world's oceans, with the highest diversity being around New Zealand. Procellariiformes mostly nesting on remote predator-free islands. Only a single egg is laid per nesting attempt. The various species within the order have a variety of migration strategies. Many species undertake regular trans-equatorial migrations. However, no albatrosses cross the migrate across the equator because they rely on wind assisted flight.

The order has a few unifying characteristics, starting with their tubular nasal passages enclosed in one or two tubes on their straight, deeply grooved bills with hooked tips. These passages are used for smelling which helps to locate patchily distributed prey at sea and may also help locate their nests within nesting colonies. Also, they have a stomach oil stored that can be used as a food source during their long flights and also as a defense mechanism. All birds have an enlarged nasal gland at the base of the bill, above their eyes. This gland is inactive in species that don't require it; however the Procellariiformes do require its use due to their drinking of ocean water. It removes salt that forms a 5% saline solution that drips out of their nose or is forcibly ejected in some petrels.
Petrels
Order Procellariiformes Family Procellariidae
The page contains members of the
Procellariidae
that are called petrels. Most petrel species are placed in genus Pterodroma, the gadlfy petrels. The gadfly petrels are named for their speedy weaving flight. These medium to large petrels feed on food items picked from the ocean surface. The short, sturdy bills are adapted for soft prey taken at the surface. These birds nest in colonies on islands and are pelagic when not breeding. One white egg is laid usually in a burrow or on open ground. They are nocturnal at the breeding colonies. While generally wide-ranging, are confined to a single ocean basin (e.g. Atlantic), and vagrancy is not common.
Genus Aphrodroma
- 1 species
Petrel,_Kerguelen
Aphrodroma brevirostris
Found: Africa, Australasia, South America
Image by: 1)
Mike_Danzenbaker
2)
Cornell_Univ's_Neotropical_Birds_Online
- richard_stocker
Genus Bulweria
Petrel,_Bulwer's
Bulweria bulwerii
Found: Africa, Asia, Australasia, Europe, North America, Image by: 1)
Duncan
- Hawaii 2)
Visit_Madeira
3)
Chris_Barlow
- Madeira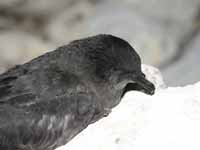 Petrel, Jouanin's
Bulweria fallax
Found: east Africa, Australasia, India, Indonesia
Image by: 1)
Shantanuprasad
2)
Mile Barth
- United Arab Emirates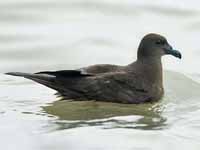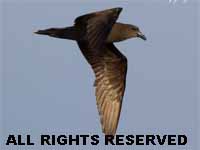 Genus Daption
- 1 species
Petrel, Cape
Daption capense
Found: Africa, Asia, Australasia, Europe, South America Image by: 1)
David Cook
2)
dFaulder
West - Falkland Islands 3)
Charlie Westerinen
- the Drake Passage 4)
JJ_Harrison
- Tamsmania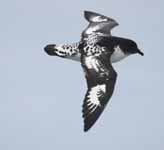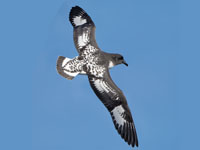 Genus Halobaena
- 1 species
Petrel, Blue
Halobaena caerulea
Found: Africa, Antarctic, Australia, South America
Image by: 1, 2
Charlie Westerinen
- the Drake Passage 3)
Pablo_Caceres_Contreras
- Drake Passage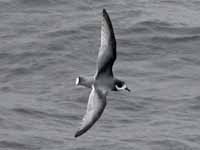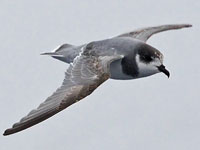 Genus Macronectes
Petrel, Northern Giant
Macronectes halli
Found: Africa, Antarctic, Australasia, South America Image by:
1,
2,
3) Liam Quinn
- South Georgia island in the Southern Atlantic 4)
Charlie Westerinen
- Drake Passage 5)
Nick Athanas
- Argentina
2) The blood of its face is from dinner.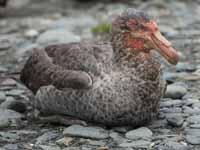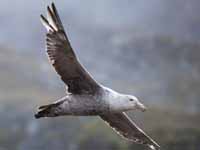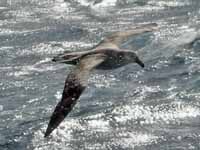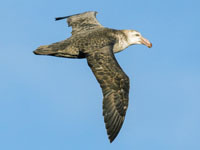 Petrel, Southern Giant
Macronectes giganteus
Found: Africa, Antarctic , Asia, Australasia, South America Image by: 1)
James Slaughter
-
U.S.Antarctic Progrram
2,
4, 5)
Charlie Westerinen
- Drake Passage 4)
Cláudio Timm
- Argentina 6)
Brocken_Inaglory
7)
Gregory_Smith
1, 2) Juvenile
7) White morph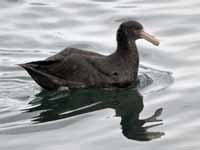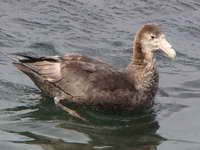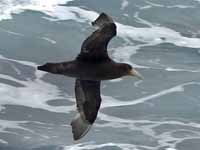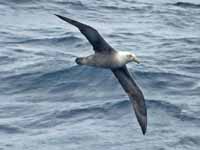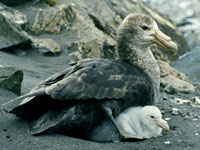 Genus Pagodroma
- 1 species
Petrel, Snow
Pagodroma nivea
Found: - Antarctic region, Australasia, South America Image by: 1)
Samuel Blanc
2)
Mathieu Weber
- Antartic 3)
Mila Zinkova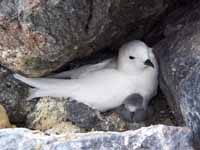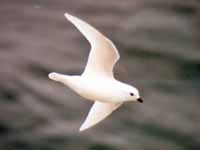 Genus Pelecanoides
Petrel,_Common_Diving-
Pelecanoides urinatrix
Found: Australasia, South Africa
Image by: 1)
P_Khoo
Petrel,_Magellanic_Diving-
Pelecanoides magellani
Found: coasts of southernmost South America
Image by: 1)
Cornell_Univ's_Neotropical_Birds_Online
- Fabrice_Schmitt
Petrel,_Peruvian_Diving-
Pelecanoides garnotii
Found: Chile, Peru
Image by: 1)
Sannab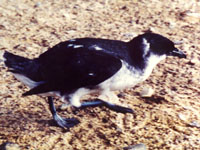 Petrel,_South_Georgia_Diving-
Pelecanoides georgicus
Found: Australasia, South Pacific
Image by: 1)
James_St_John
2) Jake_Oskborne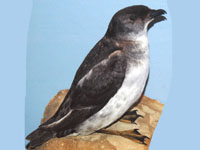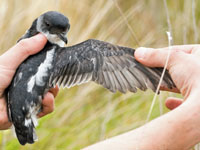 Genus Procellaria
Petrel, Black
also
Parkinson's Petrel
Procellaria parkinsoni
Found: Australasia, North America, South America,
Image by: 1)
Aviceda
- New Zealand 2)
Tony_Morris
- New Zealand
3,
4) Charlie Westerinen
- continental shelf out of Wollongong, Australia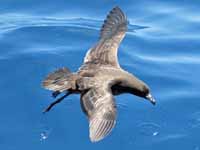 Petrel,_Gray
Procellaria cinerea
Found: southern hemisphere oceans (Africa, Australasia, South America) Image by: 1)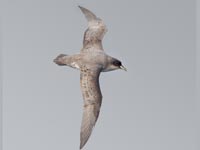 Petrel,_Spectacled
Procellaria conspicillata
Found: South Atlantic (Africa, South America) Image by: 1)
Brian_Gratwicke
Petrel,_Westland
Procellaria westlandica
Found: Chile, New Zealand Image by: 1)
Mark_Jobling
2,
3) Pablo_Caceres_Contreras
- Chile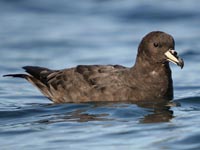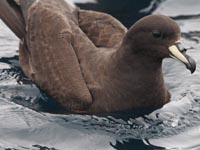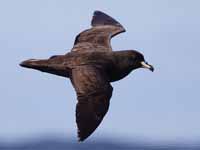 Petrel,_White-chinned
Procellaria aequinoctialis
Found: Africa, Australasia, South America Image by: 1)
Ed_Dunens
- Victoria
2,
3) Mjobling
- New Zealand 4)
Ian_White
- Namibia 5)
JJ_Harrison
- Tasmania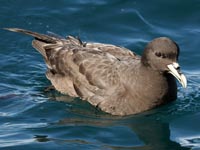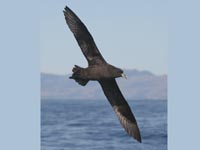 Genus Pseudobulweria
Petrel,_Beck's
Pseudobulweria becki
Found: New Guinea Image by: 1)
British_Ornithologists'_Club
2)
Tony Morris
- New Guinea
1) Juvenile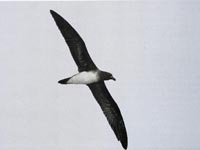 Petrel,_Fiji
Pseudobulweria macgillivrayi
Found: Fiji
Image by: 1)
Shiriai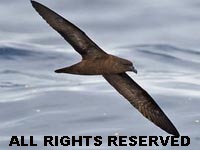 Petrel,_Tahiti
Pseudobulweria rostrata
Found: Africa, Asia, Australasia
Image by:
1,
2) Tony_Morris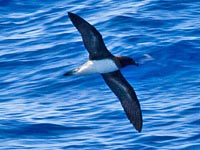 Genus Pterodroma
Petrel,_Atlantic
Pterodroma incerta
Found: Africa, Asia, Australasia, Europe, South America Image by: 1)
John_Gerrard_Keulemans
2)
Biodiversity_Heritage_Library
3)
Graham_Ekins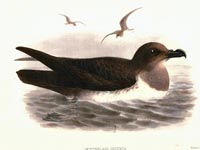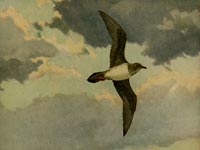 \
Petrel,_Barau's
Pterodroma baraui
Found: Africa, Australasia, India
Image by: 1)
B Navez
2)
Maans_Booysen
- South Africa 3)
Jerry_Oldenettel
- Reunion
1) Fledgling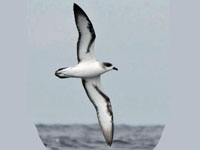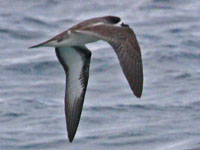 Petrel,_Bermuda
Pterodroma cahow
Found: Bermuda, North America Image by: 1)
JG_Howes
2)
Richard Crossley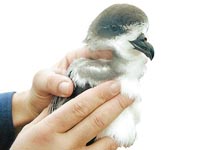 Petrel, Black-capped
Pterodroma hasitata
Found: east North America , South America, Caribbean Image by:
1,
2) Patrick Coin
- North Carolina 3)
Dan Irizarry
- North Carolina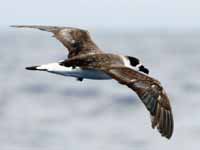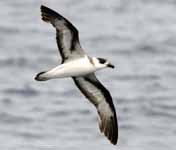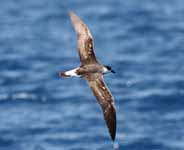 Petrel,_Black-winged
Pterodroma nigripennis
Found: Asia, Australiasia. South America Image by: 1)
Christopher_Watson
- off Queensland 2)
Tom_Tarrant
- Fiji 3)
Tony_Morris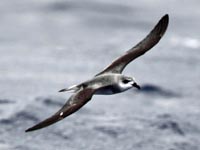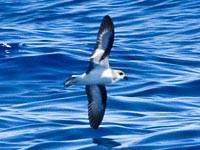 Petrel,_Bonin
Pterodroma hypoleuca
Found: Hawaiian, Japan, Midway Atoll
Image by: 1)
HarmonyOnPlanetEarth
- Midway Atoll 2)
Forest_and_Kim_Starr
- Midway Atoll
3,
4) Tony Morris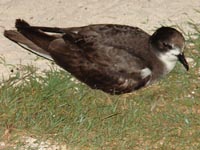 Petrel,_Chatham
Pterodroma axillaris
Found: Chatham Islands of New Zealand, Image by: 1) Frederick_Godman
Petrel, Cook's
Pterodroma cookii
Found: Australasia, North America, South America Image by:
1,
2) Aviceda
3)
AngrySunbird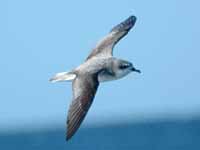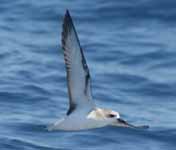 Petrel,_De_Filippi's
also
Masatierra_Petrel
Pterodroma defilippiana
Found: coast of Chile and Peru Image by: 1)
John_Gerrard_Keulemans
2,
3) Pablo_Caceres_Contreras
4)
Cristian_Pinto
- Chile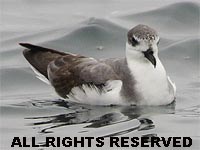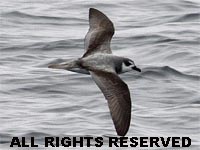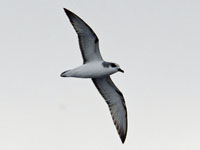 Petrel,_Fea's
Pterodroma feae
Found: Africa, Europe, North America Image by:
1,
2) Tom_Benson
| - North Carolina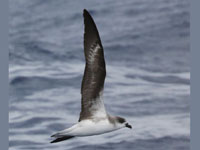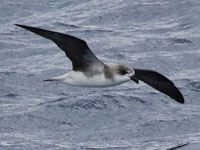 Petrel,_Galapagos
Pterodroma phaeopygia
Found: breeds on Galapagos Islands, Also North America, South America Image by: 1)
Gunnar_Engblom
- Lima
2,
3,
4) Lip_kee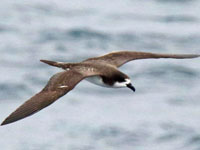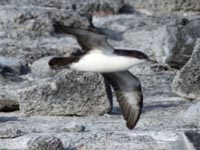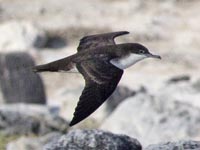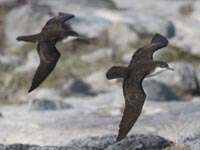 Petrel,_Gould's
Pterodroma leucoptera
Found: Asia, Australasia, west coast South America Image by: 1)
Christopher_Watson
2)
Tom_Tarrant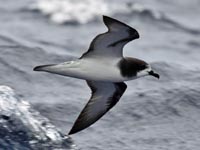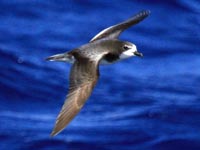 Petrel,_Gray-faced
Pterodroma gouldi
Found: New Zealand
Image by: 1)
Duncan
- New Zealand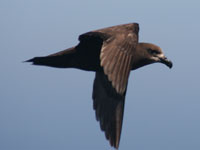 Petrel, Great-winged
Pterodroma macroptera
Found: Africa, Australasia, North America, South America Image by: 1)
Joe Novella
2)
JJ Harrison
3)
Charlie Westerinen
- east of Wollongong,Australia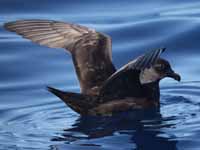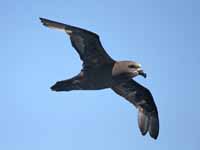 Petrel,_Hawaiian
Pterodroma sandwichensis
Found: Hawaii, Asia Image by: 1)
US_National_Park_Service
2)
Jim_Denny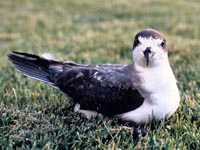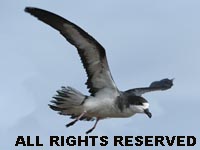 Petrel,_Herald
Pterodroma heraldica
Found: South Pacific, infrequently Hawaii
Im
age
by: 1)
Pablo_Caceres_Contreras
- Chile 2)
Paula
1) Light phase 2) Dark phase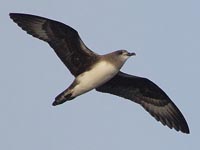 Petrel,_Juan_Fernandez
Pterodroma externa
Found: Asia, Australasia, Chile Image by: 1)
John_Gerrard_Keulemans
2)
Pato_Novoa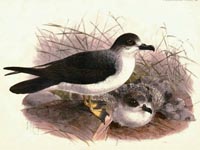 Petrel, Kermadec
Pterodroma neglecta
Found: Asia, Australasia, Antarctica, Mexico, South America
Image by:1)
Lance Andrewes
- Meyer Island 2)
ZooPro
3)
Charlie Westerinen
- Antarctica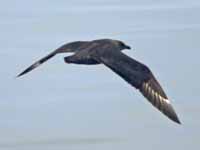 Petrel,_Magenta
Pterodroma magentae
Found: Australasia
Image by: 1)
Houi
- Chatham Island
Petrel, Mottled
Pterodroma inexpectata
Found: The Americas, Asia, Australasia Image by: 1)
Godman
2)
Jake_Osborne
3)
Thomas Mattern
- Snares Island, New Zealand 3)
Dominique Filippe
- Snares Island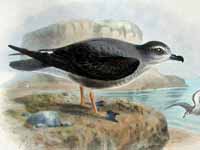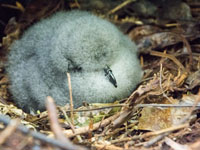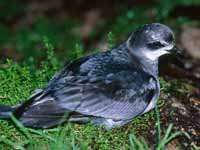 Petrel, Murphy's
Pterodroma ultima
Found: west coast The Americas Image by:
1,
2) Angela Kepler
- Ducie Island
Petrel,_Phoenix
Pterodroma alba
Found: Australasia, South America Im
age by: 1)
Far_South_Expeditions
Petrel,_Providence
Pterodroma solandri
Found: Lord Howe Island in Tasman Sea
Image by:
1,
2,
3) Toby_Hudson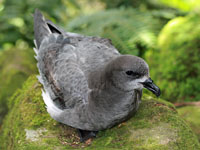 Petrel,_Pycroft's
Pterodroma pycrofti
Found: New Zealand and at sea
Image by: 1)
naturgucker
Petrel, Soft-plumaged
Pterodroma mollis
Found: south Africa, Madagascar, Australasia Image by: 1)
Zoopro
2,
3) Dan Mantle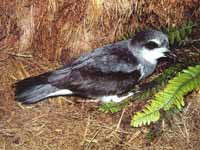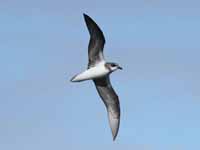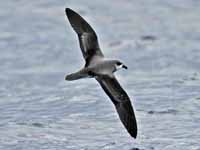 Petrel._Stejneger's
Pterodroma longirostris
Found: Pacific Ocean (Asia, North America, South America) Image by: 1)
Peter_Hodum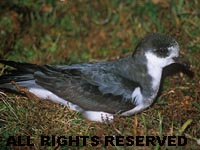 Petrel,_Trindade
Pterodroma arminjoniana
Found: South Atlantic (nesting off Brazil, infrequently southeast USA)
Image
by:
1,
2) John Gerrard Keulemans
1, 3) Light phase 2) Dark phase
Petrel,_Vanuatu
Pterodroma occulta
Found: Australasia
Image by: 1)
Hadoram Shirihai
Petrel_White-headed
Pterodroma lessonii
Found: Africa, Australasia, off west coast South America
Image by: 1)
Tom_Tarrant
- east coast Australia 2)
JJ_Harrison
- Tasmania, Australia 3)
Ed_Dunens
- Victoria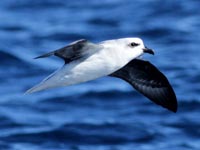 Petrel,_White-necked
Pterodroma cervicalis
Found: Asia, Australasia Image by: 1)
Joseph_Smit
_JJ_Harrison
- Tamsania
2,
3) Tom Tarrant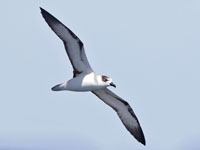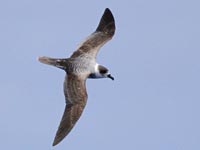 Petrel,_Zino's
Pterodroma madeira
Found: Mauriatania and Senegaal (Africa). Also Europe, North America Image by: 1)
Life_Programme
2,
3) Leo Gregory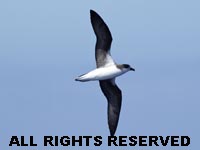 Genus Thalassoica
- 1 species
Petrel, Antarctic
Thalassoica antarctica
Found: the Antarctic region, Australasia Image by: 1)
Martha de Jong-Lantink
2)
Nigel_Voaden
- Antarctic Peninsula 3)
David_Cook