This family only has one species. It is found mostly in wetlands in warm parts of the Americas, from Florida to northern Argentina. It feeds on mollusks. The male and females look alike, however the males are slightly larger. The limpkin's call is loud and scream-like.
Genus Aramus
- 1 species
Limpkin
Aramus guarauna
Found: Florida, Mexico to South America, Caribbean Image by: 1)
Adubin
2,
3,
4,
6) Dick Daniels
- Lake Okeechobee, Florida
5,
8) Dick
- Lake Okeechobee 7)
Leppyone
1) Juvenile 8) With an Osprey 9)
Cristiano Crolle
- River Tigre Delta, Argentina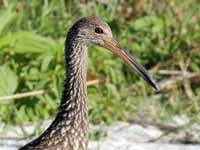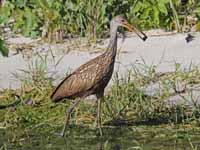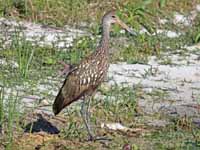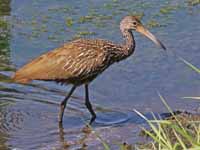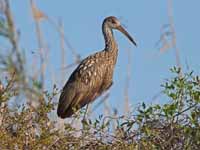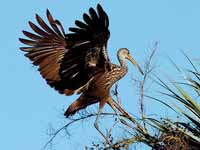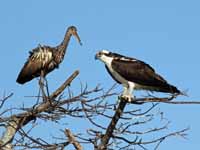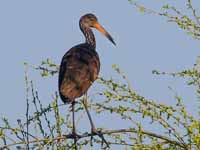 This family has 3 species. They are named for the trumpeting call of the males. They are dumpy birds with long necks and legs and curved bills and a hunched posture. Their heads are small, but their eyes are relatively large, making them look "good-natured".
Genus Psophia
Trumpeter, Gray-winged
Psophia crepitans
Found: South America Image by: 1)
Dick Daniels
-
Sylvan Heights
2,
3) Dick
- the Jacksonville Zoo, Florida 4) Sandy Cole -
National Aviary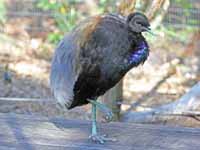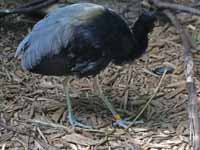 Trumpeter, Pale-winged
Psophia leucoptera
Found: rainforest of Brazil, Bolivia, Peru Image by: 1)
Ajvhan
- Peru 2)
Jerry Villone
- Peru 3)
Arthur Chapman
- Peru 4)
Cornell_Univ's_Neotropical_Birds_Online
-Joe_Tobias
3) Gray-winged Trumpeter in foreground, Pale-winged Trumpeter in background.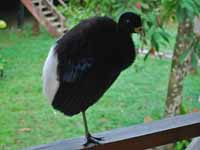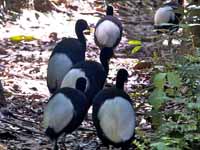 Trumpeter,_Dark-winged
Psophia viridis
Found: rainforest of Brazil
Image by: 1)
John Keulemans
2)
Nick Athanas
3)
Cornell_Univ's_Neotropical_Birds_Online
- Joao_Quental