Potoos
are related to the nightjars and frogmouths. They are sometimes called poor-me-ones, after their haunting calls. There are seven species in one genus,
Nyctibius
, in tropical Central and South America. These are nocturnal insectivores which lack the bristles around the mouth found in the nightjars. They hunt from a perch like a flycatcher. During the day they perch upright on tree stumps, camouflaged to look like part of the stump. The single spotted egg is laid directly on the top of a stump.
Genus Nyctibius
Potoo,_Andean
Nyctibius maculosus
Found: Bolivia, Colombia, Ecuador, Peru, Venezuela
Image by: 1)
Isirvio
2)
Dominic_Sherony
3)
Nick Athanas
- Ecuador 4)
David_Cook
- Ecuador
Potoo,_Common
Nyctibius griseus
Found: Central and South America Image by: 1)
Reinaldo_Aguilar
- Costa Rica
2.
4) Julian_Londono
4)
Nick Athanas
- Peru 5)
Sidnei_Siqueira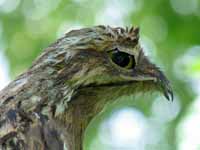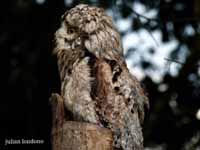 Potoo,_Great
Nyctibius grandis
Found: tropical Central and South America Image by: 1)
Mitternacht90
2)
Charles_Sharp
- Brazil 3, 4)
Nick Athanas
- Brazil
1) Specimen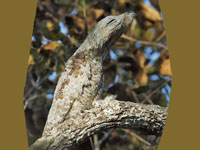 Potoo,_Long-tailed
Nyctibius aethereus
Found: South America
Image by: 1)
Nick Athanas
- Brazil 2)
Patty_McGann
- Peru 3)
Claudio_Timm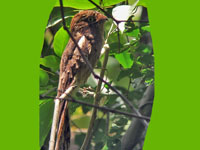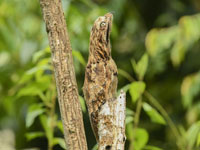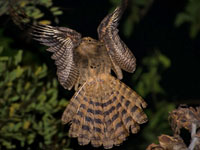 Potoo,_Northern
Nyctibius jamaicensis
Found: Mexico to Costa Rica; also Jamaica, Hispaniiola Image by: 1)
Jose_Amorin
2)
Dominic_Sherony
3)
Bryant_Olsen
4)
Nick Athanas
- Mexico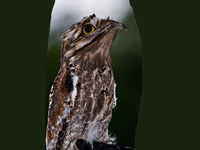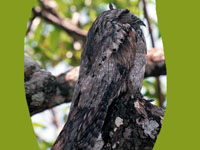 Potoo,_Rufous
Nyctibius bracteatus
Found: South America Image by: 1)
Joseph_Smit
2)
Nick Athanas
œ - Ecuador 3)
Eric_Gropp
- Ecuador
Potoo, White-winged
Nyctibius leucopterus
Found: South America
Image by: 1)
Andrew_Whittaker
2)
Ciro Albano
- Brazil